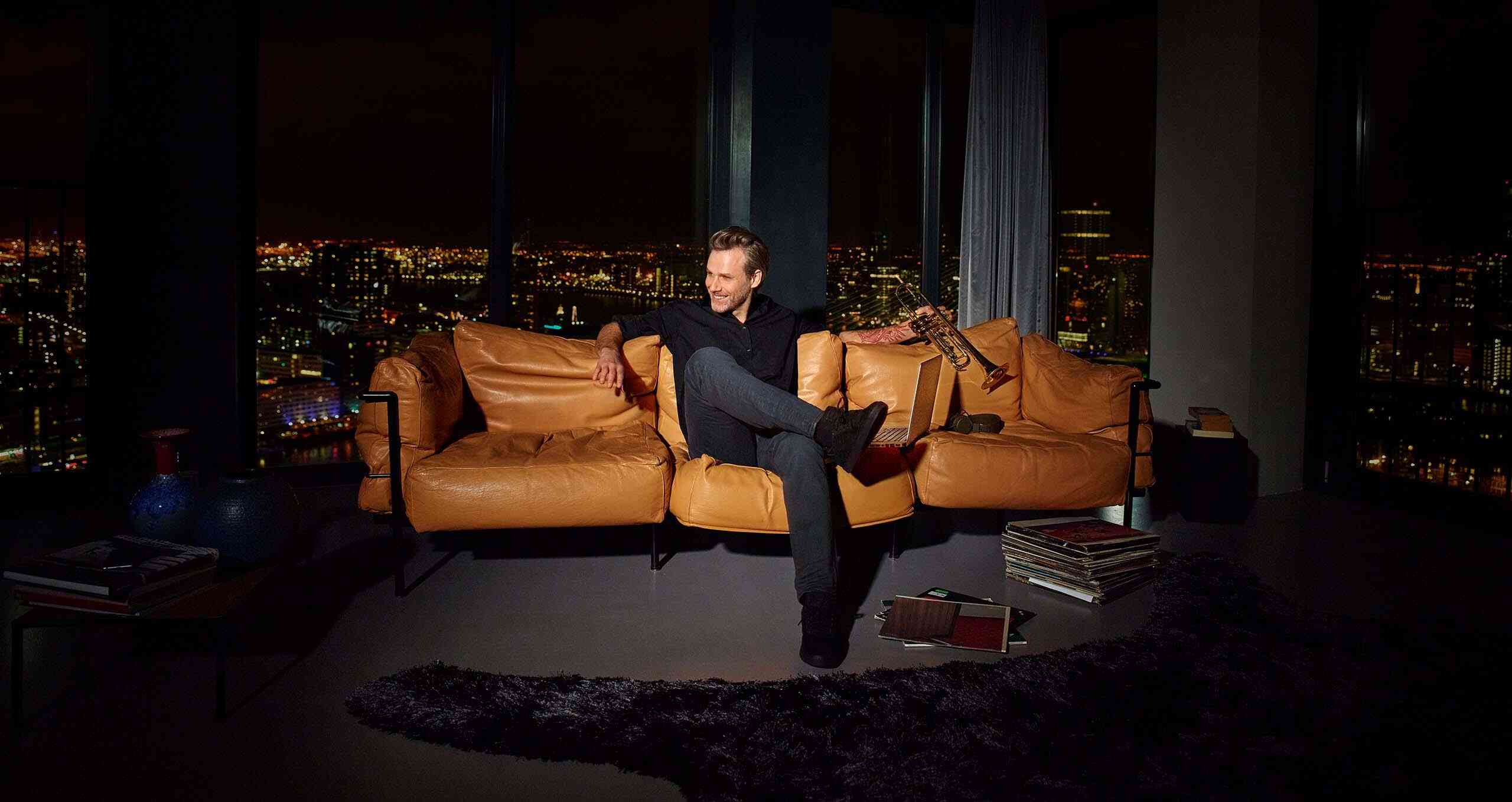 A premium provider with a personal approach
XS4ALL is one of oldest and strongest Internet and telephone providers in the Netherlands. They bring simplicity, quality and excellent service.
Their new positioning 'First Class Internet' called for an identity upgrade that reinforces the promise 'first class Internet' at all levels.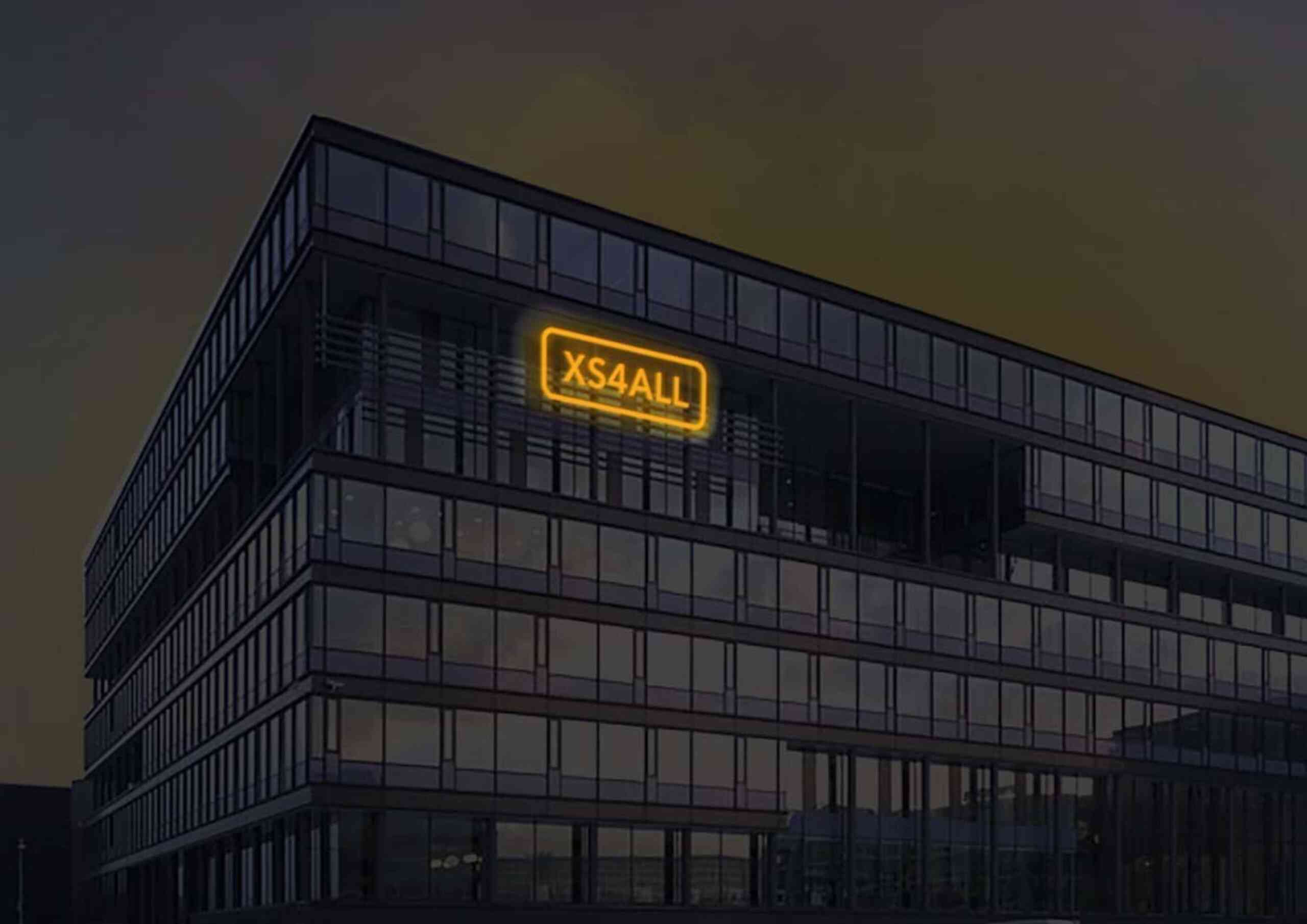 You don't have to shout to draw attention
The telecom industry is a competitive market: one provider shouts louder than others. Therefore – in contrast with what is common in the telecom industry – we have chosen a new brand style with a more subtle approach. Based on the idea: 'If you're honest and real, you don't have to shout to draw attention'.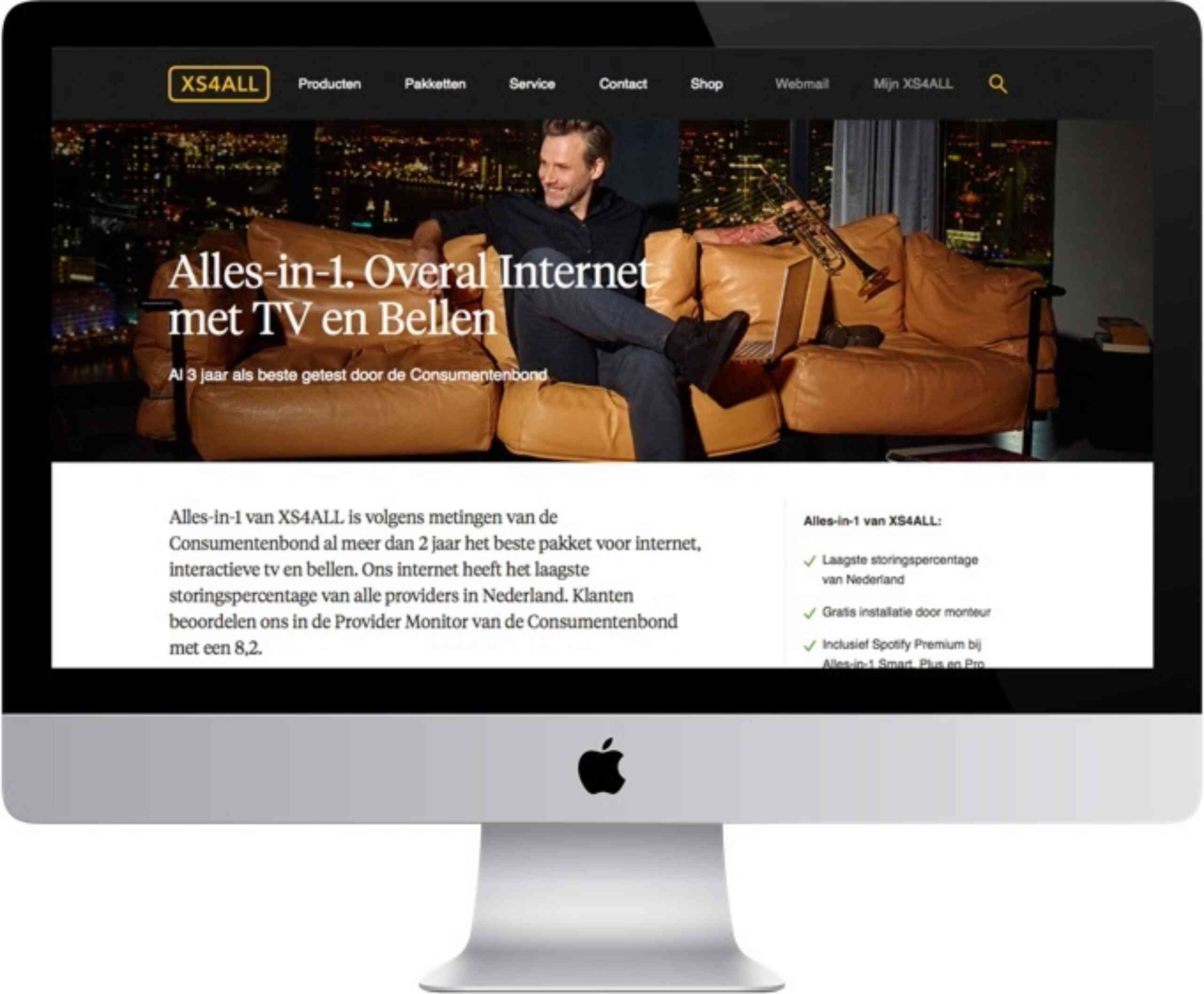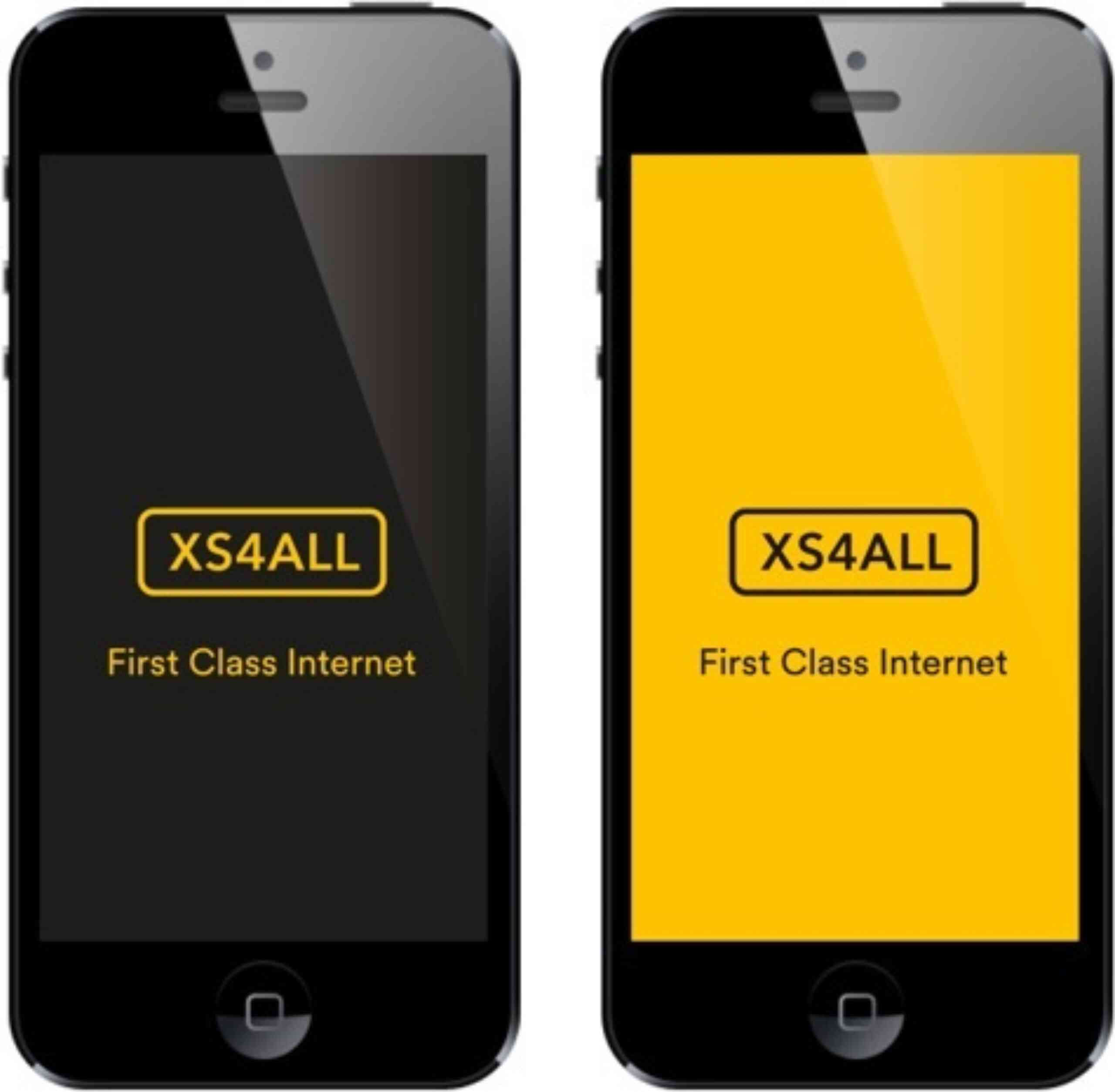 When we started to work on the new brand style we looked into a new font, colour palette, photography style, tone-of-voice and much more to fit the new positioning.
The new brand style shows that XS4ALL is a real premium provider. At every level in their communication and in every detail, you feel that XS4ALL strives for perfection. Every form of communication – whether it's a campaign, newsletter or their packaging – is designed with refinement and is yet powerful.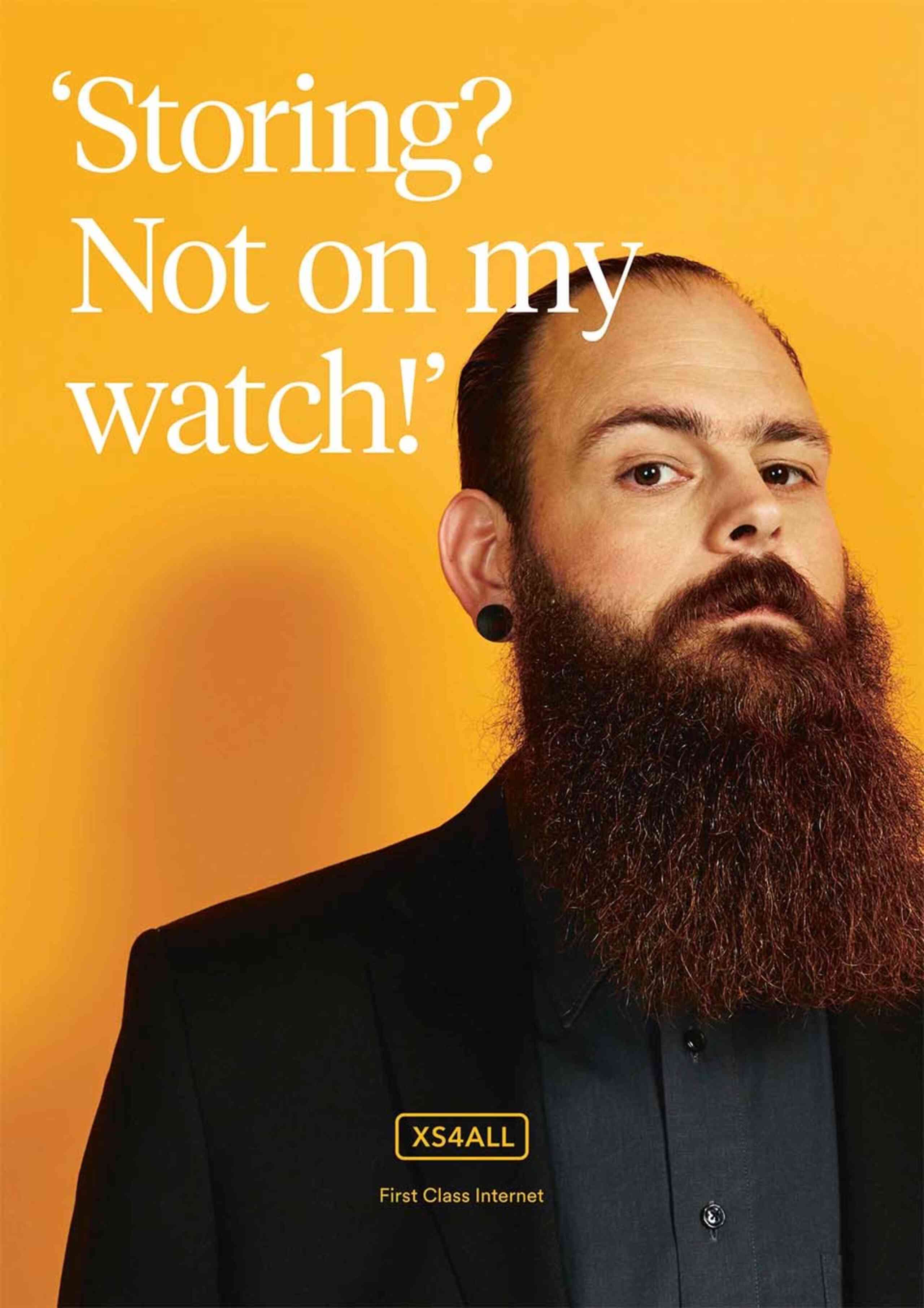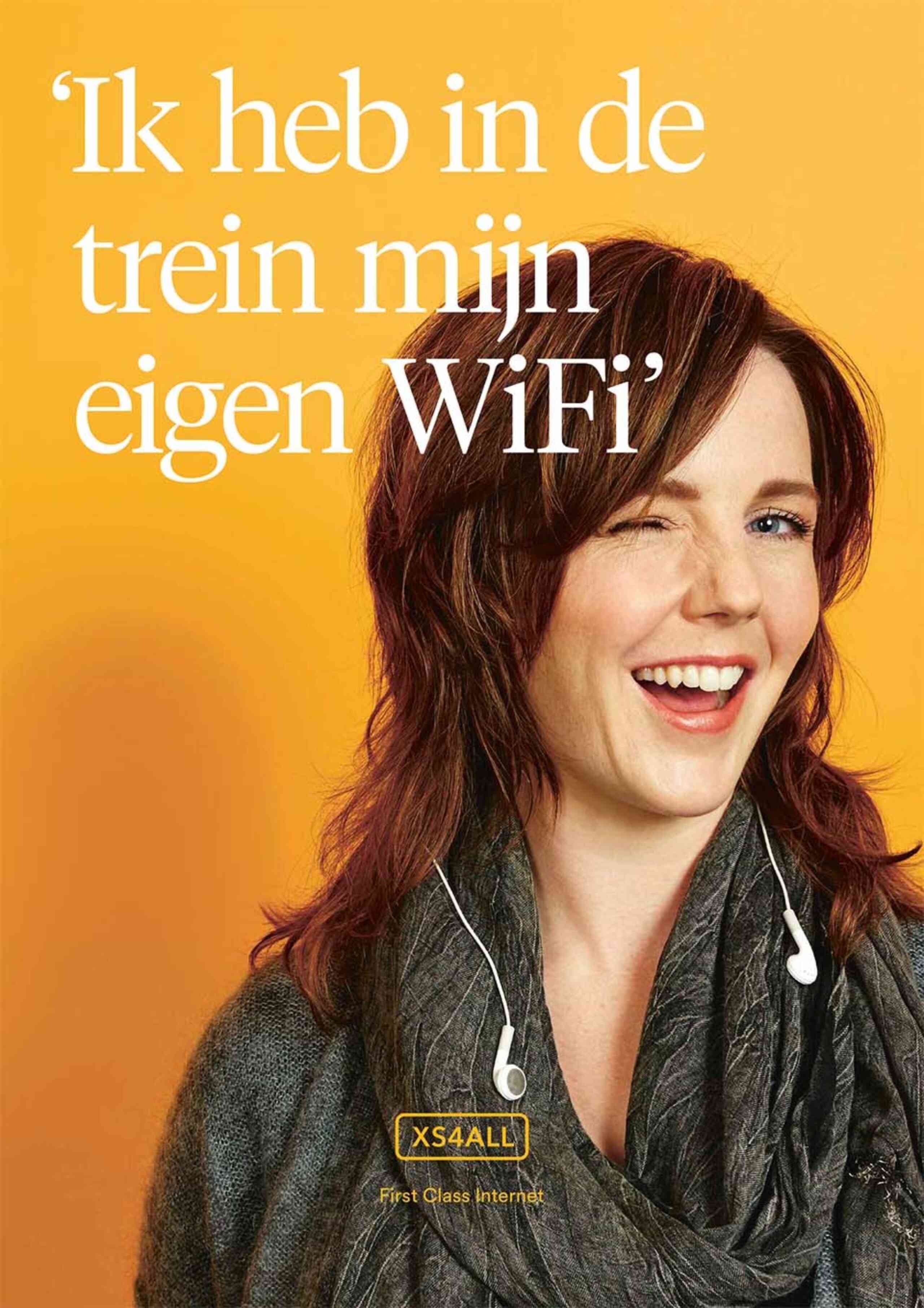 Photography style
For photography we chose to only use real XS4ALL employees as 'models'. The photography style is quirky and genuine.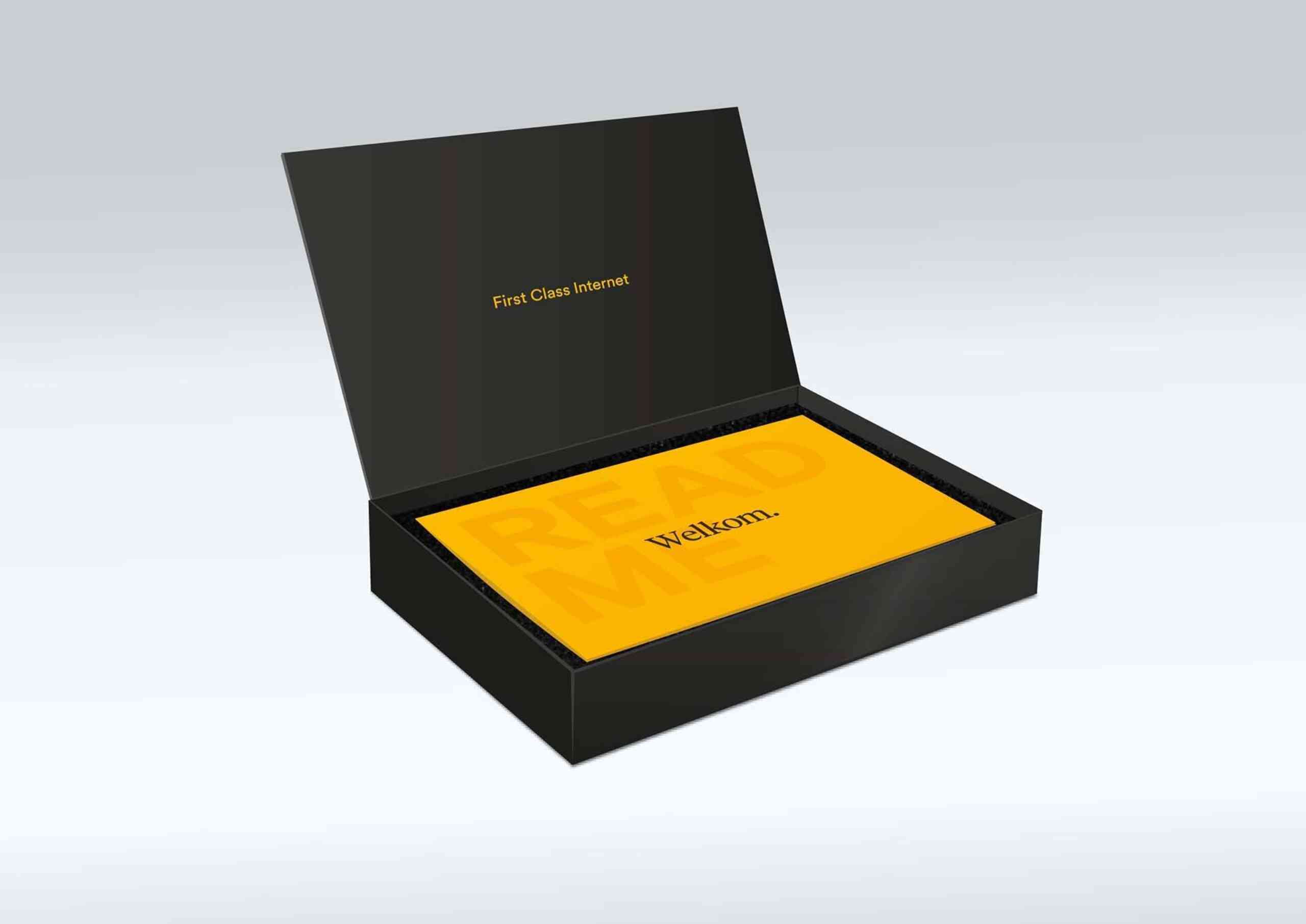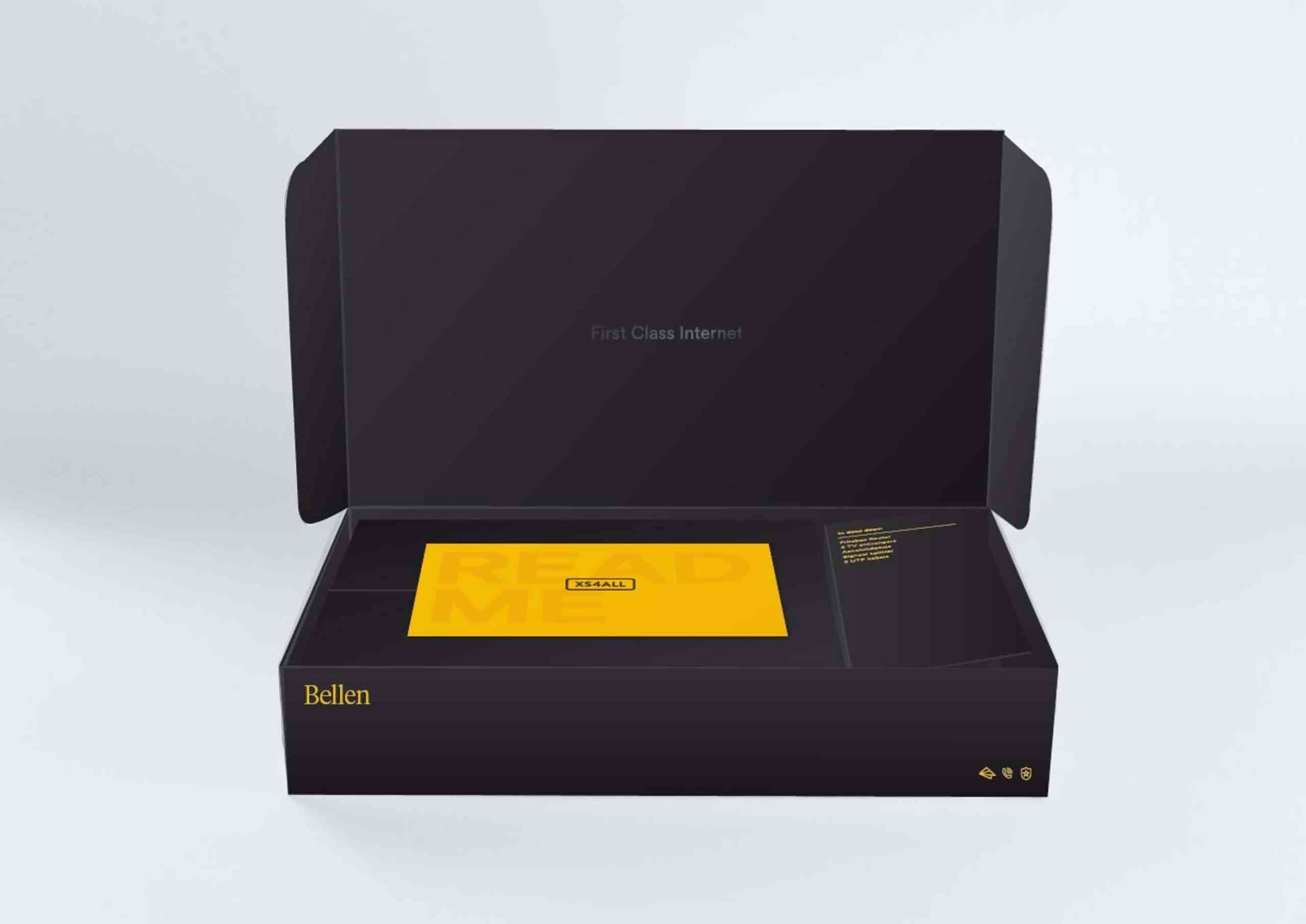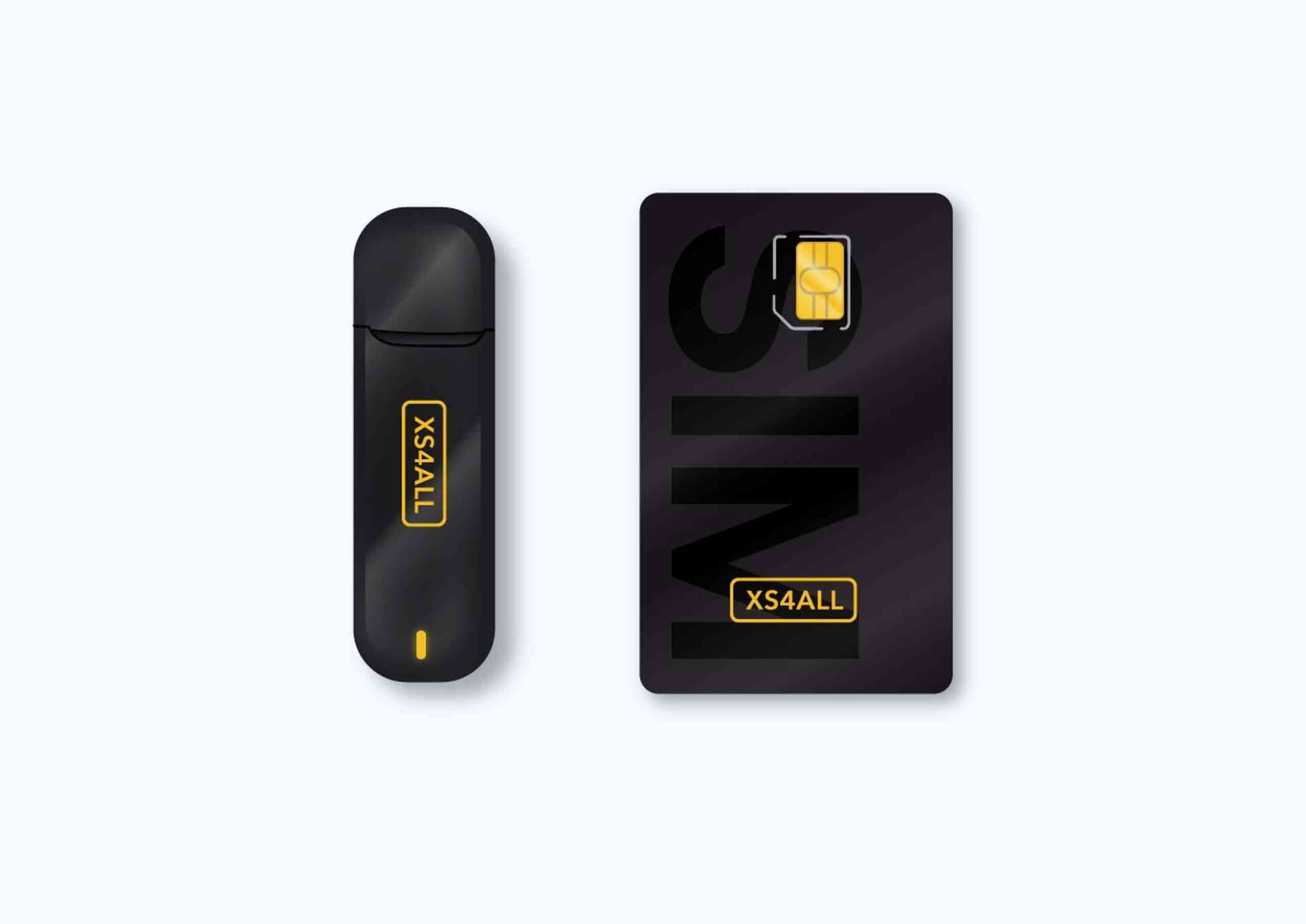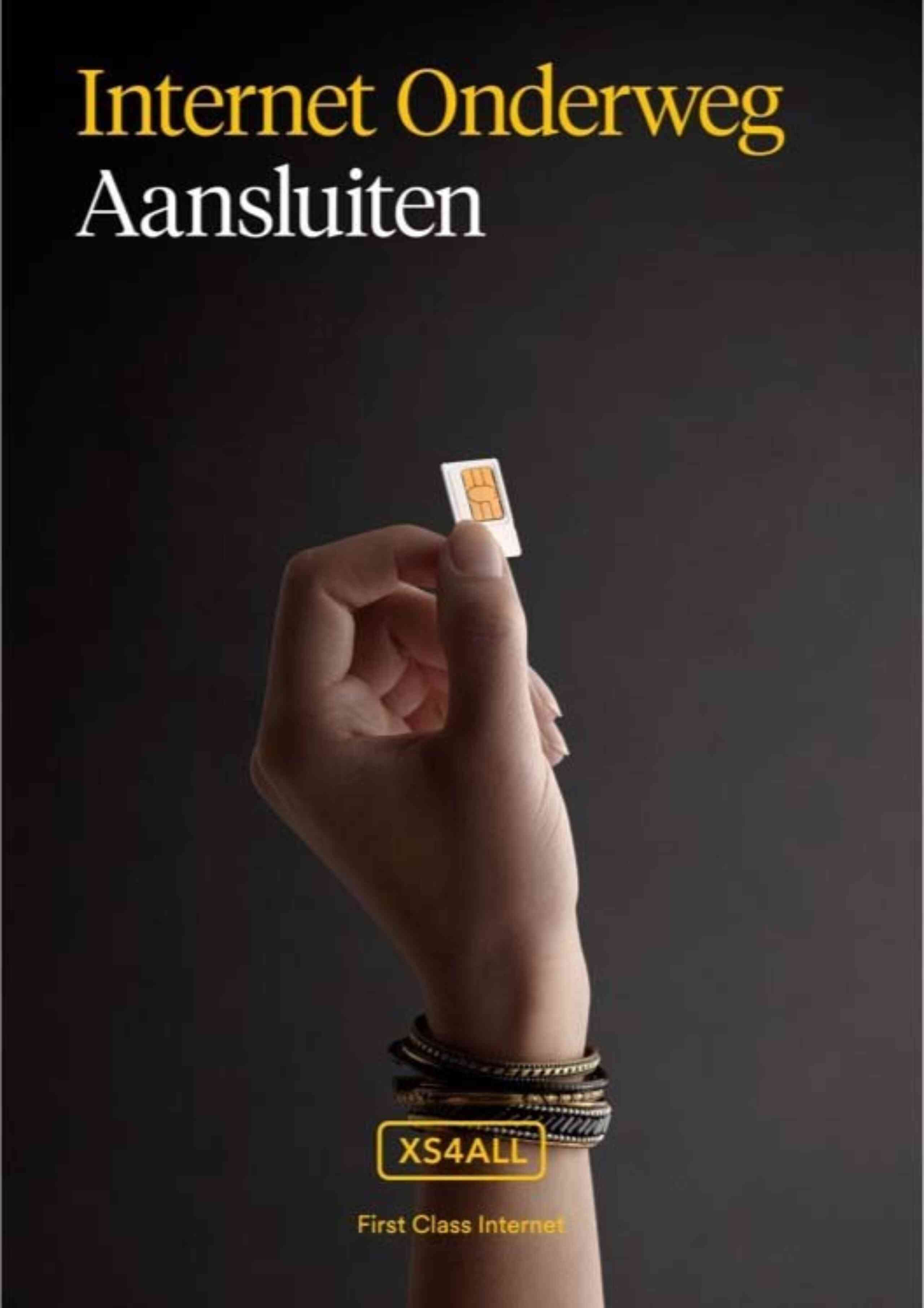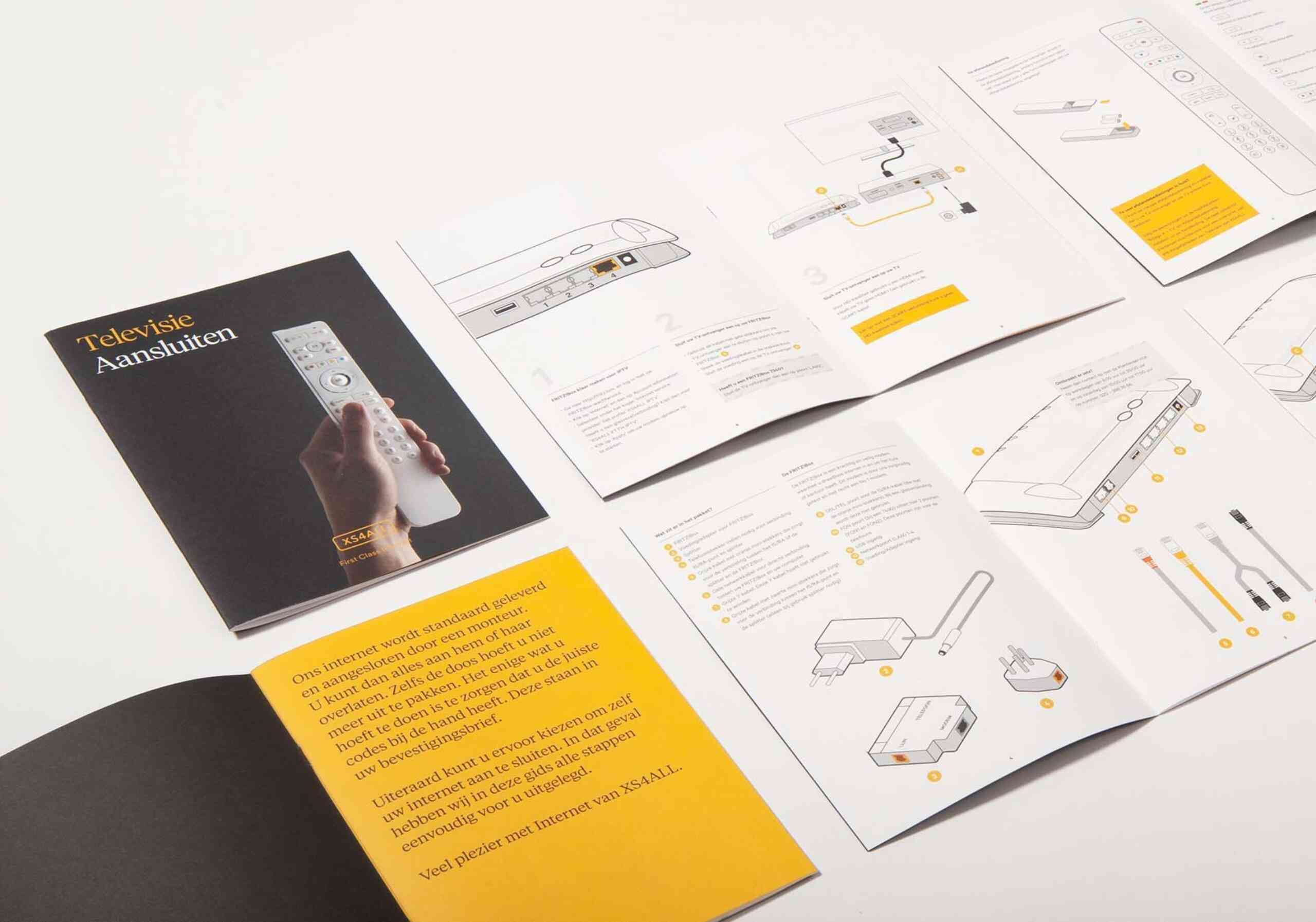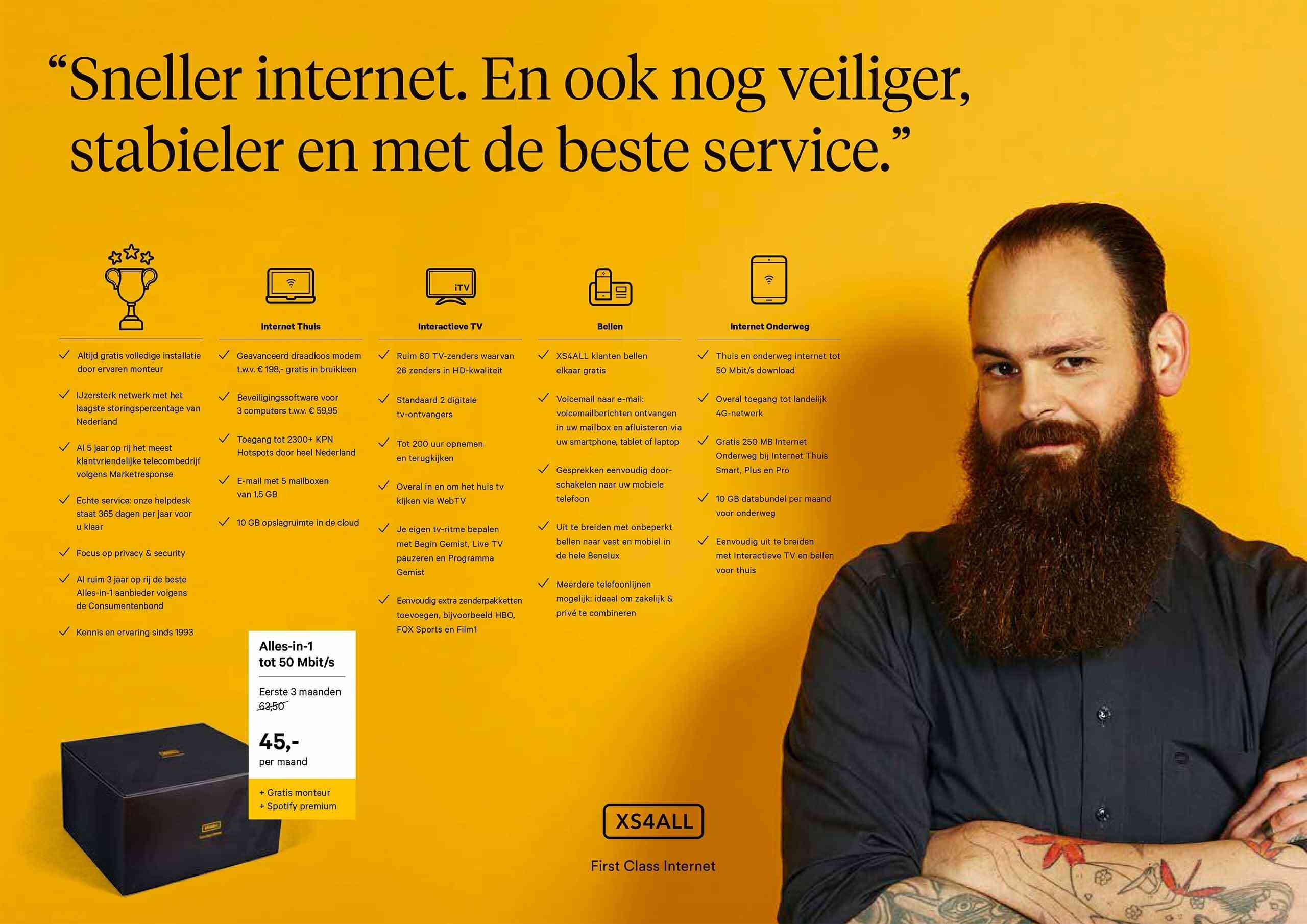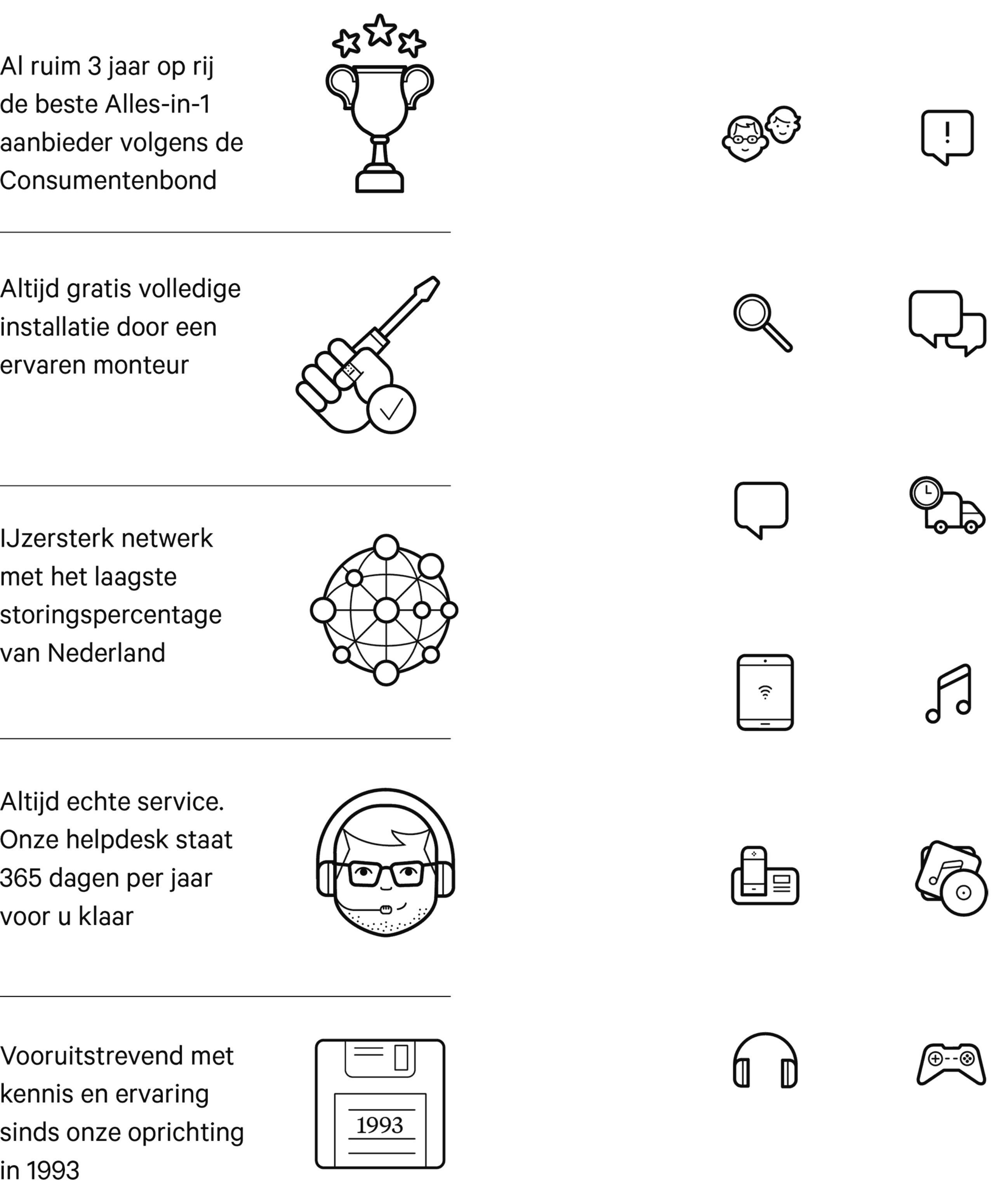 An identity implemented in all layers of the organisation, which is recognisable everywhere.