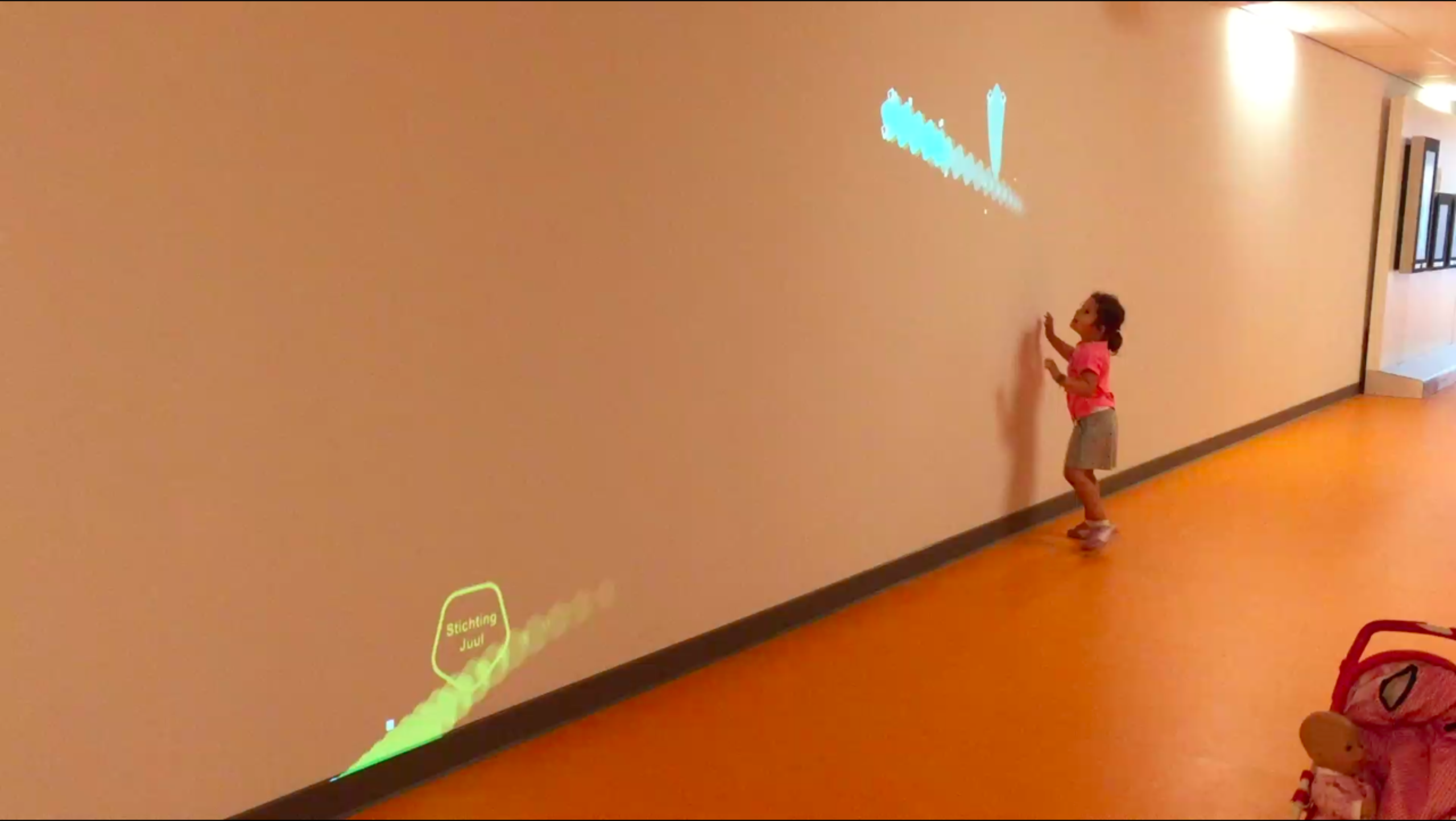 Welcomed by the Maxies
The Princess Máxima Center for pediatric oncology has a special mission: to cure every child with cancer. This unique, national center brings together all the highly complex care and research for children with cancer.
The national center started at a dedicated ward in the Wilhelmina Children's Hospital (WKZ) in Utrecht, but received many donations for the realisation of its own building opposite WKZ. To thank the donors of the hospital Dietwee designed two interactive installations.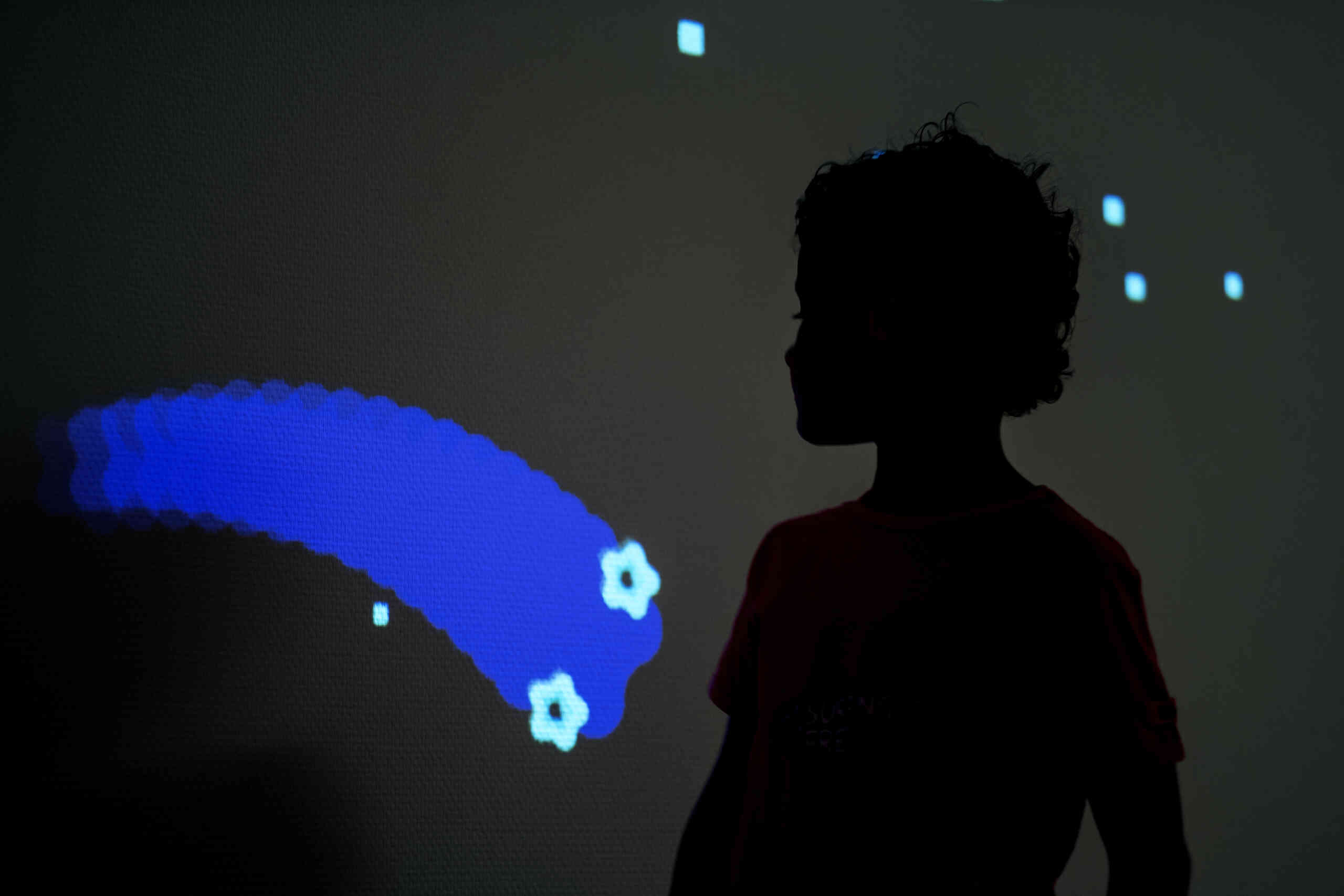 Friendly animated figures
First we designed and developed a sponsorwall at the Prinses Máxima Center in which the donors are thanked and the children are welcomed. Instead of a static sponsorwall we created an interactive installation for the children to play.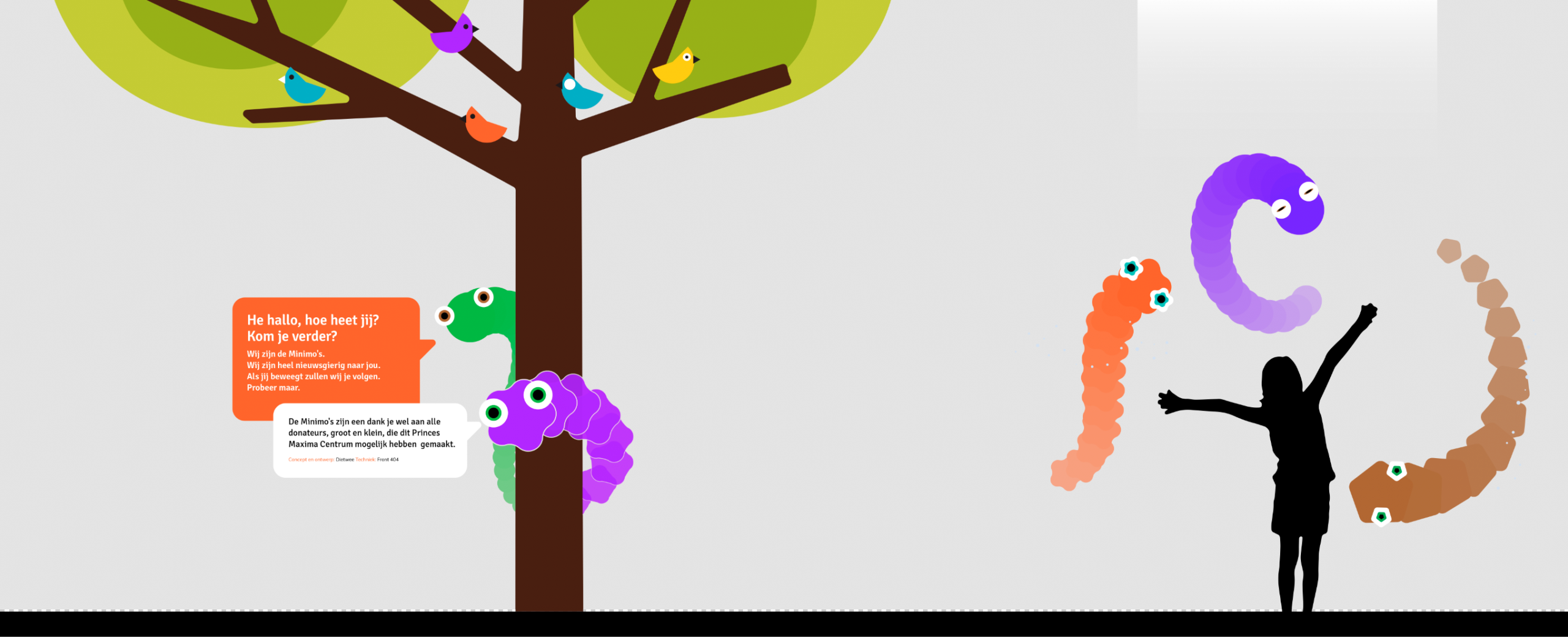 Children and their parents are welcomed upon arrival by friendly animation figures that accompany the children through the central, and long, corridor. The figures respond to the movement of the child by the means of sensors. Once the Maxies sense someone nearby, they fly towards where the visitor stands. Then they start flying around the person and react if the person moves.
There are four different figures, each with its own appearance and character. In between the figures the names of the sponsors are shown. This way the sponsors receive a worthy thank you and the children a playful distraction upon entering.
65.000 bricks
The second installation we developed is the Wall of Names. We designed this interactive installation for Kika, Stichting Kinderen Kankervrij, to thank all the 65.000 sponsors that donated a 'brick' during the 'Draag je steentje bij' campaign. Via their sponsorship they helped make the Princess Máxima Centrum building a reality.
We developed two different apps, one search tool and one for design, that communicate with each other. By entering your sponsor's name at the wall-mounted tablet, sponsors can now see their own virtual brick fall down, building a virtual wall in the hallway of the centrum.