Celebrating ten years IDH with an event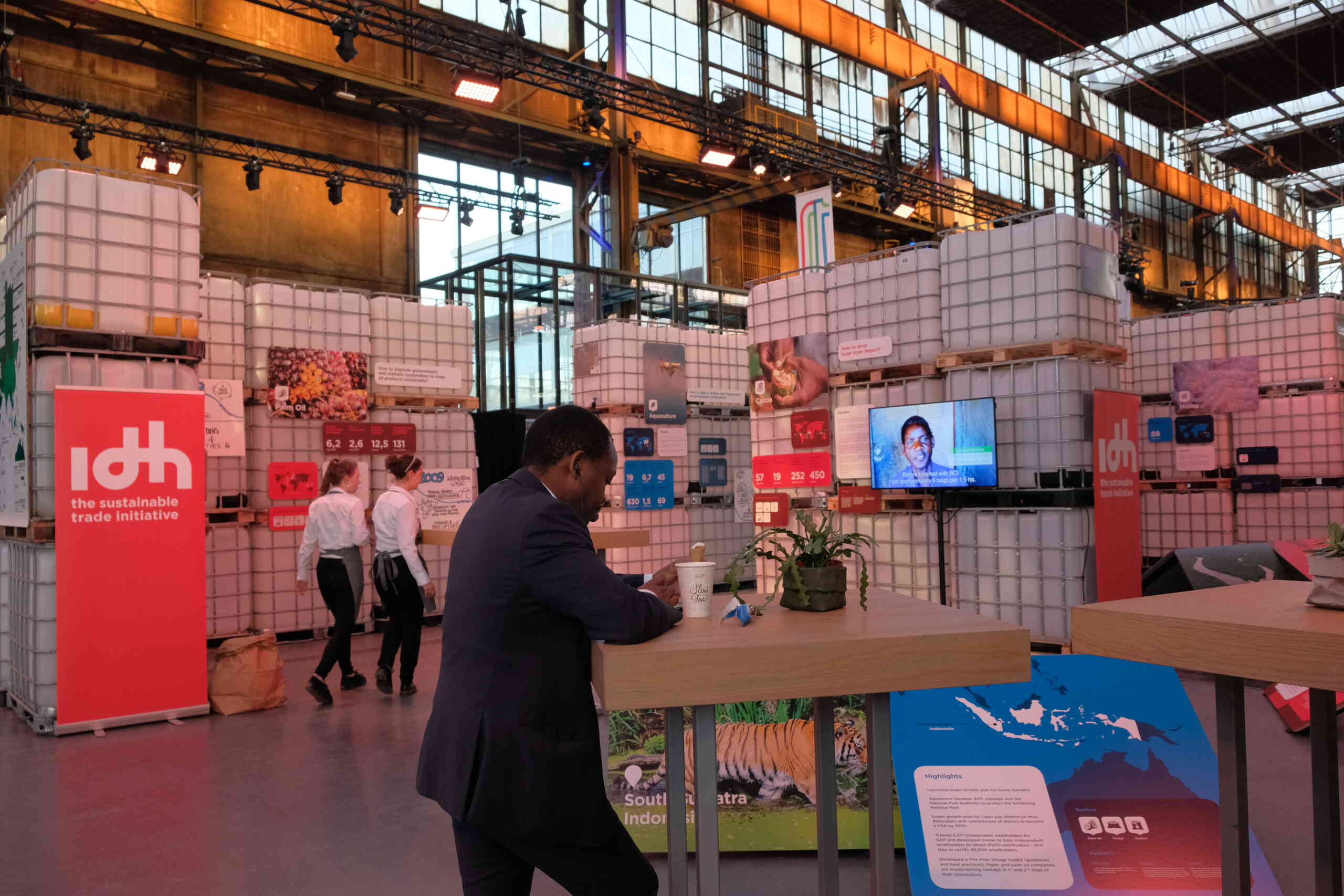 IDH celebrated its 10th anniversary at Werkspoor Cathedral in Utrecht with the event 'The Future of Sustainable Trade'. Dietwee is responsible for the design and branding of this event.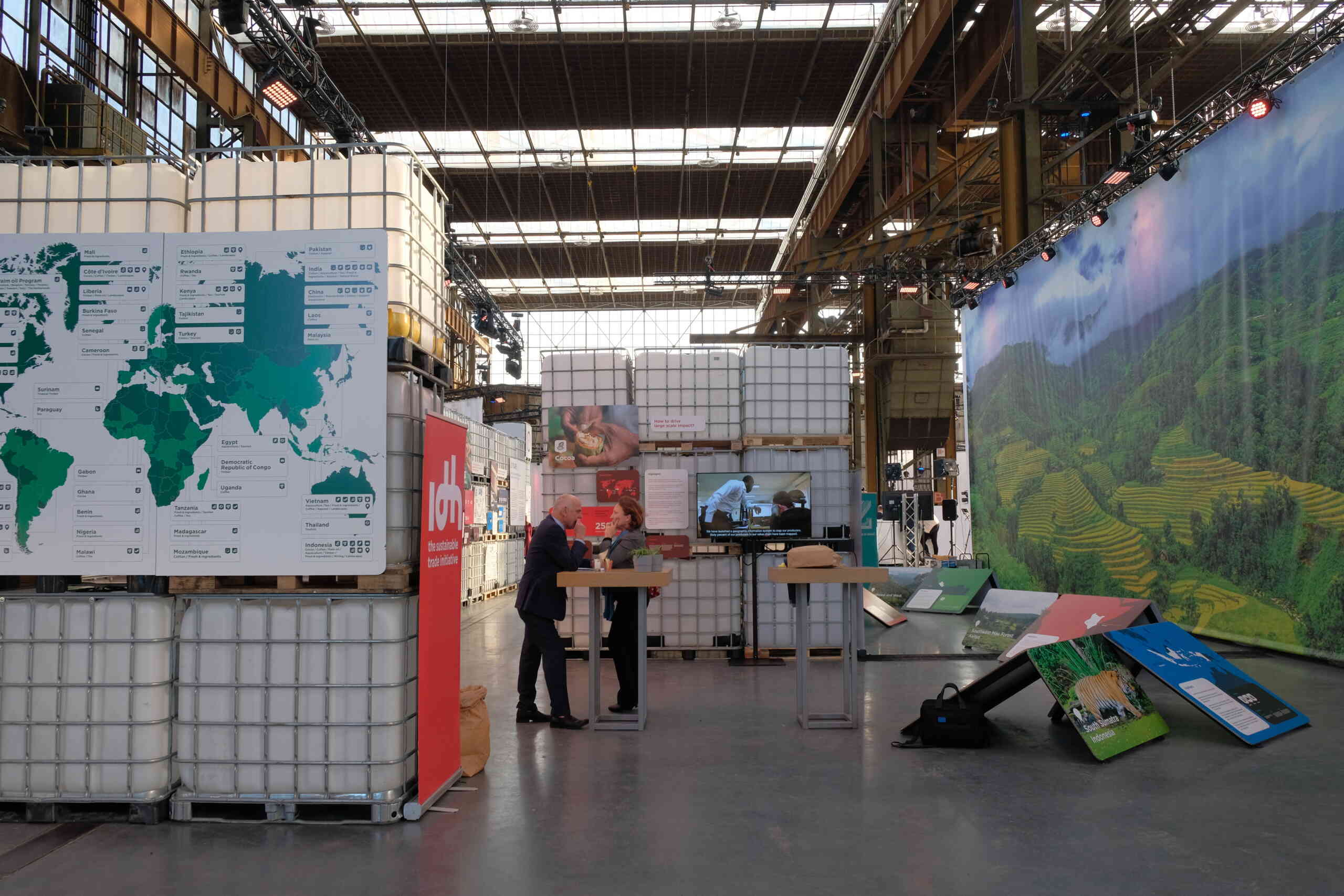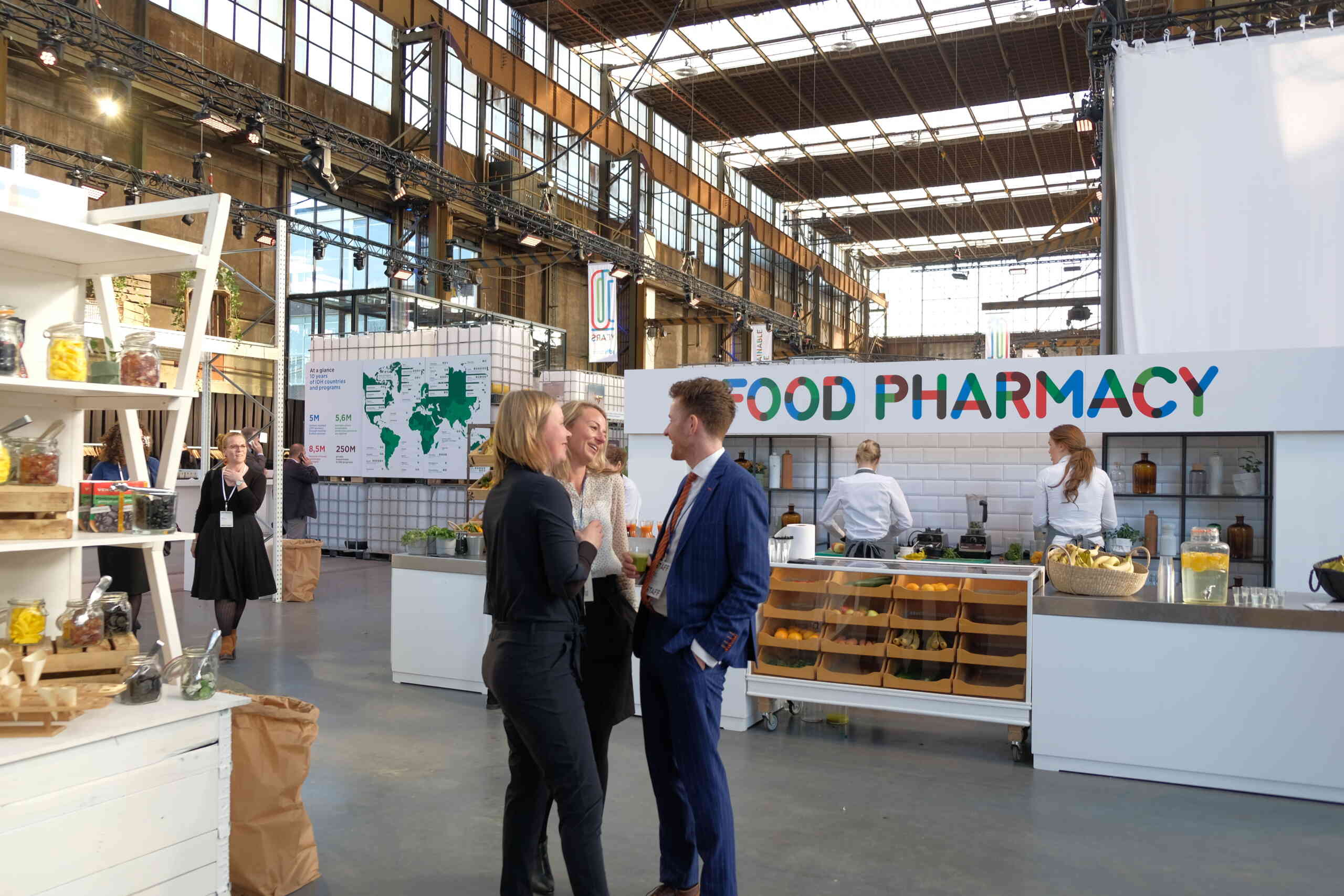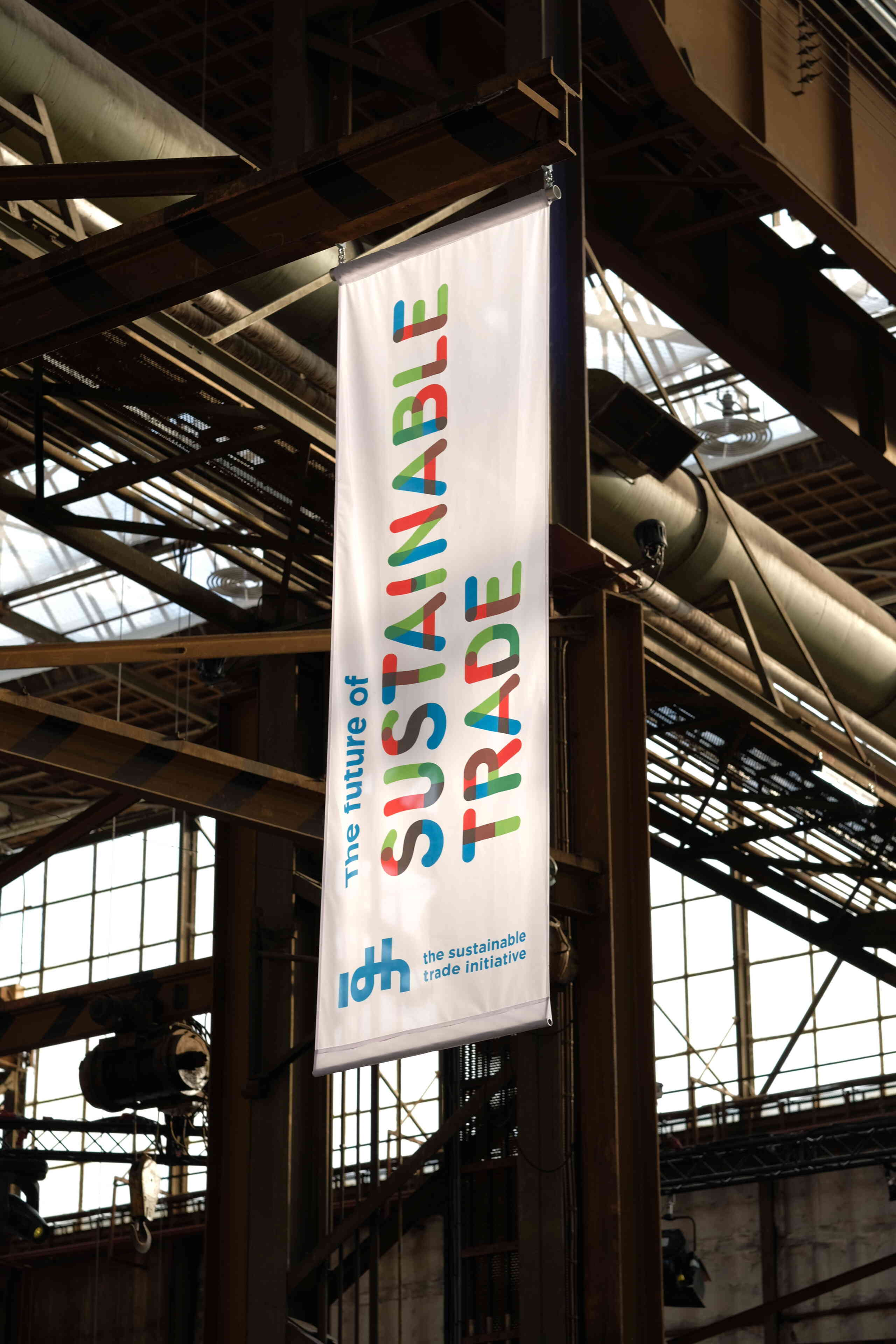 Event design for sustainable trade
We started working for The Sustainable Trade Initiative (IDH) 10 years ago by creating their identity and still enjoy working for them. In the meantime IDH grew up to an important intermediair in the sustainable industry.

On 15 November the event 'The Future of Sustainable Trade' took place where more than 500 international CEOs, ministers, NGOs, financiers and experts met to discuss the necessary next steps in making the global product chains more sustainable.
Dietwee created the event design in which the responsible use of materials was the starting point. A temporary 'Knowledge Space' was created with reusable materials, including stackable liquid containers. This exhibition provided important information about what IDH has achieved in recent years. But – more importantly – it was also a place where the participants could leave their knowledge behind, share with each other and gain new insights. In order to take joint steps and thereby embrace a sustainable future.