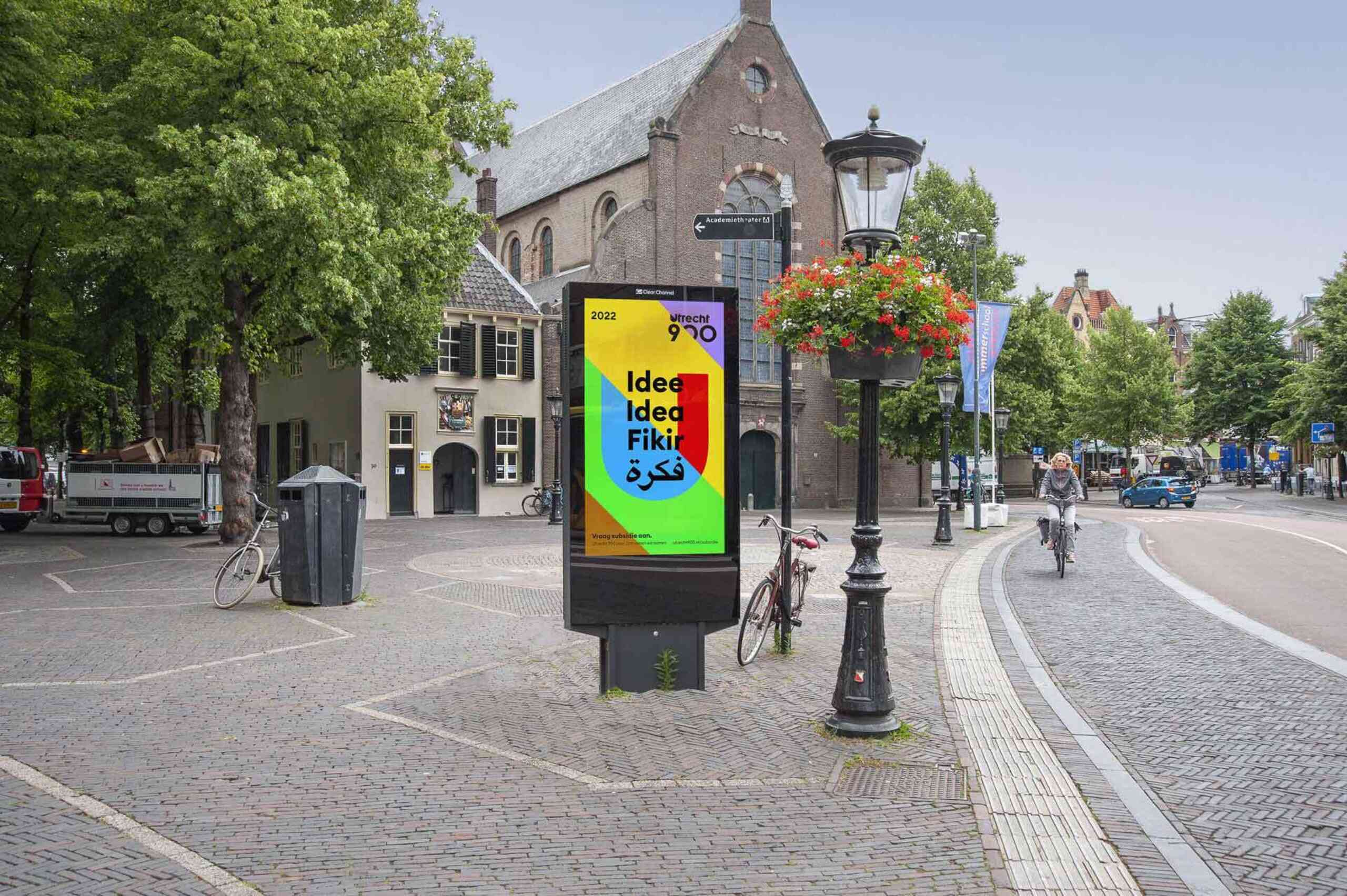 Utrecht all over the place
Utrecht, the smart, creative and healthy city with a lot of talent and ambition.
We created a flexible an colourful brandconstruct based on the 45 degrees shape of the Utrecht Marketing logo. Everything starts from there. Whether it's about climbing the Domtower, celebrating the cities 900th anniversary or addressing the University Campus.

Utrechts biggest hero
Hello Domtower! With its 495 steps staircase and the nicest view over our city, the Domtower is the tallest ambassador of Utrecht. We created a mascotte / ambassador and a campaign to attract inhabitants and tourists to the city.